Back in February 2015, a lifetime ago in this fast-paced Seattle condo market, I wrote a blog entitled "Behold the Disappearing Market". In that blog (which is still available on this website) I looked at the extreme scarcity of condos in Seattle priced under $150,000. I speculated then that in 2015 we would likely see the last of these low-priced units anywhere near downtown Seattle. I was wrong… sort of.
It turns out that there were 19 condominiums sold during the past twelve months in this price range. These condos ranged in size from 330 sf to 627 sf; with the typical unit sized at 500 sf or smaller. However, I was partially correct since there is currently no active listing priced under $150,000.
As we head into the new year, I am renewing my outlook for the Disappearing Condo Market. I am forecasting that we may soon see the last of any condos priced under $200,000 close to downtown Seattle. As of this writing, there are no active listings on the market priced under $200,000. You should expect the average condominium in this price range to be 500 square feet and offered for $175,000.
Here are a couple of charts that look at the Seattle market for condos priced under $200,000 and located within a four mile radius of downtown: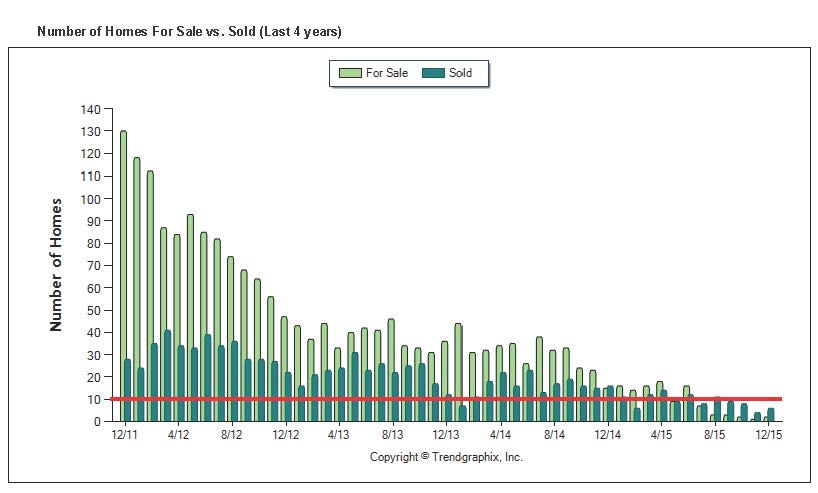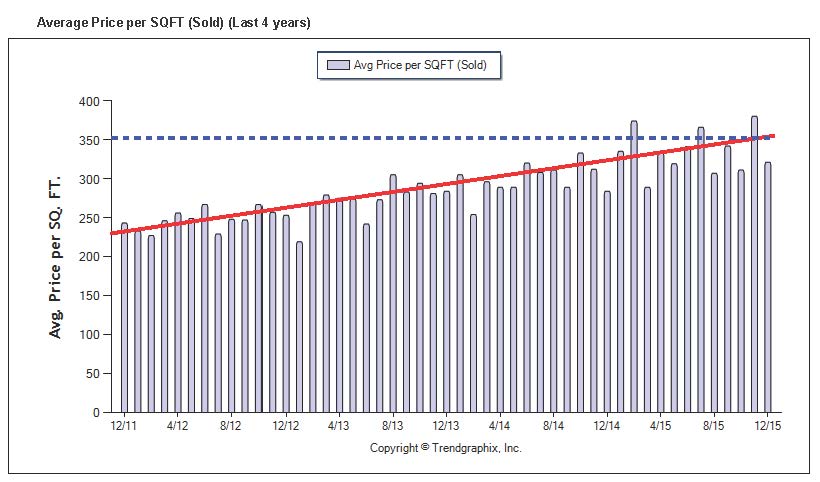 Two things are obvious from these charts. A) There are fewer and fewer condos available each year price under $200,000 and B) The prices for these condos is rising rapidly. The price per-square-foot in this market niche has risen by over 50% in four years. Prices have gone from $230/SF to $350/SF. If you are looking at a more solid investment, please share it with me. This growth is off the charts!
A WORD TO THE WISE: Be Nimble This Year. Have your financing in order and be ready to write an offer.
If you are going to stay on the sidelines waiting for a correction, you are going to miss a tremendous opportunity. When you are ready to take the plunge, call me.
Lauren Gibson
Seattle Condo Specialist
206.697.2301
Related Links