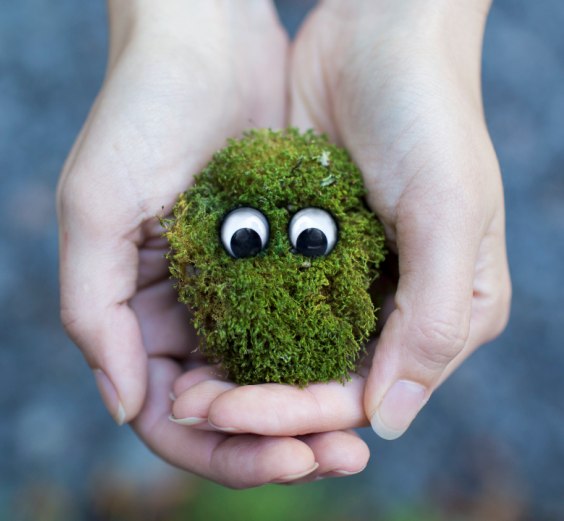 Creating the Dream Garden Oasis for Condo Patios & Balconies? Five Myths De-Mystified
Summer may be just around the corner here in Seattle, but most days it already feels like it's here. If you own or are looking to buy a condo in the greater Settle area – be it Downtown, Belltown, West Seattle, or Capitol Hill - and the condo includes a patio or balcony, know that a garden oasis is within your grasp, no matter what the color of your thumb. Below are five myths de-mystified surrounding the creation of a dreamy garden oasis for condo patios and balconies.
Myth #1: A large amount of space is a must
Creating a garden oasis on a condo-sized deck or patio is possible whether or not the space is enough for one person or a dozen people. A comfy chair, a footstool and/or side table, and a few potted plants – be they grouped together on the floor, attached to a railing, placed on the walls or hanging from the overhang in baskets – are all that are really needed. Need more? A circulating water feature for soothing water sounds and personalized lighting (lamps, candles, etc.) also add special, even soothing, touches.
Myth #2: Successful growing means long hours of sunlight
A condo garden oasis can be mostly sun, mostly shade, or somewhere in-between – the key is to select plants that thrive if the amount of light that your condo balcony or patio gets throughout the day. Have lots of sun? Go with interesting-looking sedums, succulents, grasses, and any of the flowering plants. Seeing more shade? Try lush green ferns, gorgeous hostas, and blooming hellebores. Got a mixed bag? Group the sun-lovers in the sunny spots and the shade-lovers in those shadier corners.
Myth #3: Edible plants need land
Perhaps the farm-to-table movement interests you. If so, good news! Many fruits and vegetables can be grown in containers, although they typically need lots of sun. If sun is a problem for your condo patio or balcony, try cooler-growing, more shade-tolerant edible plants such as lettuce, spinach, micro greens, and kale.
Myth #4: A green thumb is required
If your houseplants have seen better days but you still desire a garden oasis on your condo balcony or patio, there are options. Try drought-tolerant sedums, succulents, and grasses for sunny spaces and hostas and ferns for shadier spots; once established, these plants (particularly the sun-lovers) need very little water or care. Select perennial plants that can survive in pots throughout the Seattle winters and they'll come back year-after-year. (NOTE: The shade-lovers will need some watering at least during the summer months even if the patio or balcony is uncovered and year-round if the patio or balcony is covered.)
Myth #5: Better be retired, for gardens needs lots of time and attention
Nonsense! Even plants that need watering can be cared for with self-watering devices, so start planting that condo garden oasis today!
Related Links