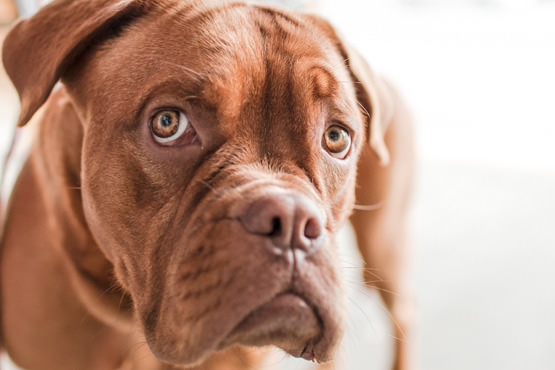 The real estate market in Seattle is very tough right now. Inventory is down. Way down.
According to the February 2017 statistics by the Northwest Multiple Listing Service, the demand for property purchases currently far outpaces the supply.The March 6, 2017 News Release of the Northwest Multiple Listing Service had this to say about the volume of listings and inventory:"Year over-year [sic] pending sales (mutually accepted offers) declined for the first time since March 2016, falling 8.9 percent. Eight counties, including King and Snohomish, reported double-digit drops in pending sales as the volume of new listings couldn't keep pace with demand.
During the past three months, brokers have added 17,572 new listings to inventory, down only 5.7 percent when compared to the same three-month period of a year ago. During the latest December-to-February timeframe, MLS members reported 22,393 pending sales, far outpacing the number of new listings."
The news release went on to reveal that the number of active listings has dropped a whopping 25% when compared to the number of listings this time last year: "In fact, a check of Northwest MLS records dating to 2004 shows no other month when the number of active listings dipped below the 10,000 mark - until last month.
At the end of February, there were 9,091 active listings in the Northwest MLS system, which encompasses 23 counties. That represents a drop of nearly 25 percent from the year-ago total of 12,107."
Further adding to the current tough, tight market is the fact that housing prices are up. Way Up. In fact, in the last five years, home prices in Seattle have nearly doubled.
As for Seattle condos, the percentage of closed sales went down 28.3%, while the medium prices in Seattle went up 20.7%.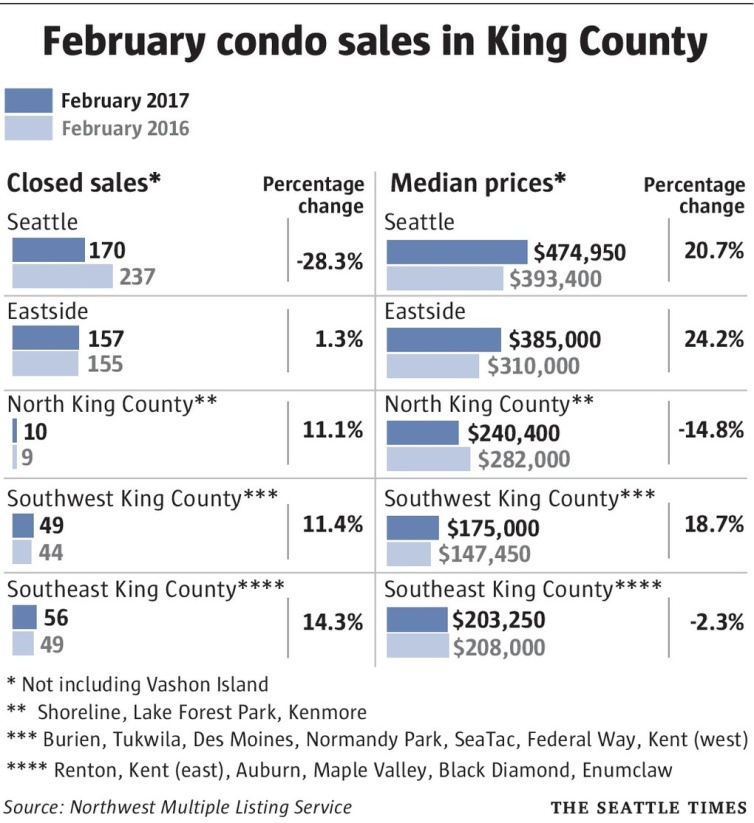 LINK TO SOURCE: http://www.seattletimes.com/business/real-estate/seattle-and-eastside-home-prices-after-brief-slowdown-surge-to-record-highs/
The spring flowers will also bring more inventory, so stay positive. The perfect condo is out there waiting for you!!
Happy Hunting!
Lauren
Condo/Townhouse Specialist
Related Links