First off, the median-priced condo is practically a mythical creature imbued with special powers, if one pays any attention to market pundits. You might be given to think that this singular condo foretells the direction of the market and it is the best possible measure of the market's "affordability".
Actually, the median price is just the numeric mid-point between the highest and lowest priced condominiums. In other words, there is precisely the same number of homes priced above and below this median-priced unit. The truth is there is likely only one condominium offered at this statistical price point.
I thought it might be fun to see if we could find the median-priced condo in Seattle and see what it looked like. Using MLS data, I searched a three-mile radius around downtown Seattle for condominium sales over the past year. From that search I determined that the median priced condo sold for $430,000 in December 2015. These two images show my search map and my results.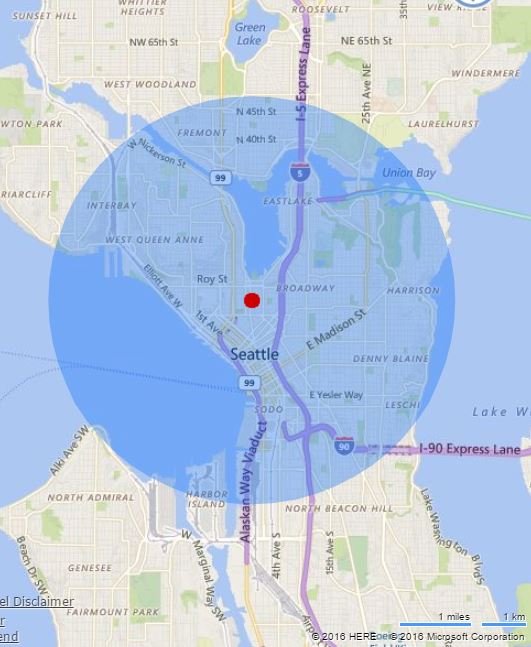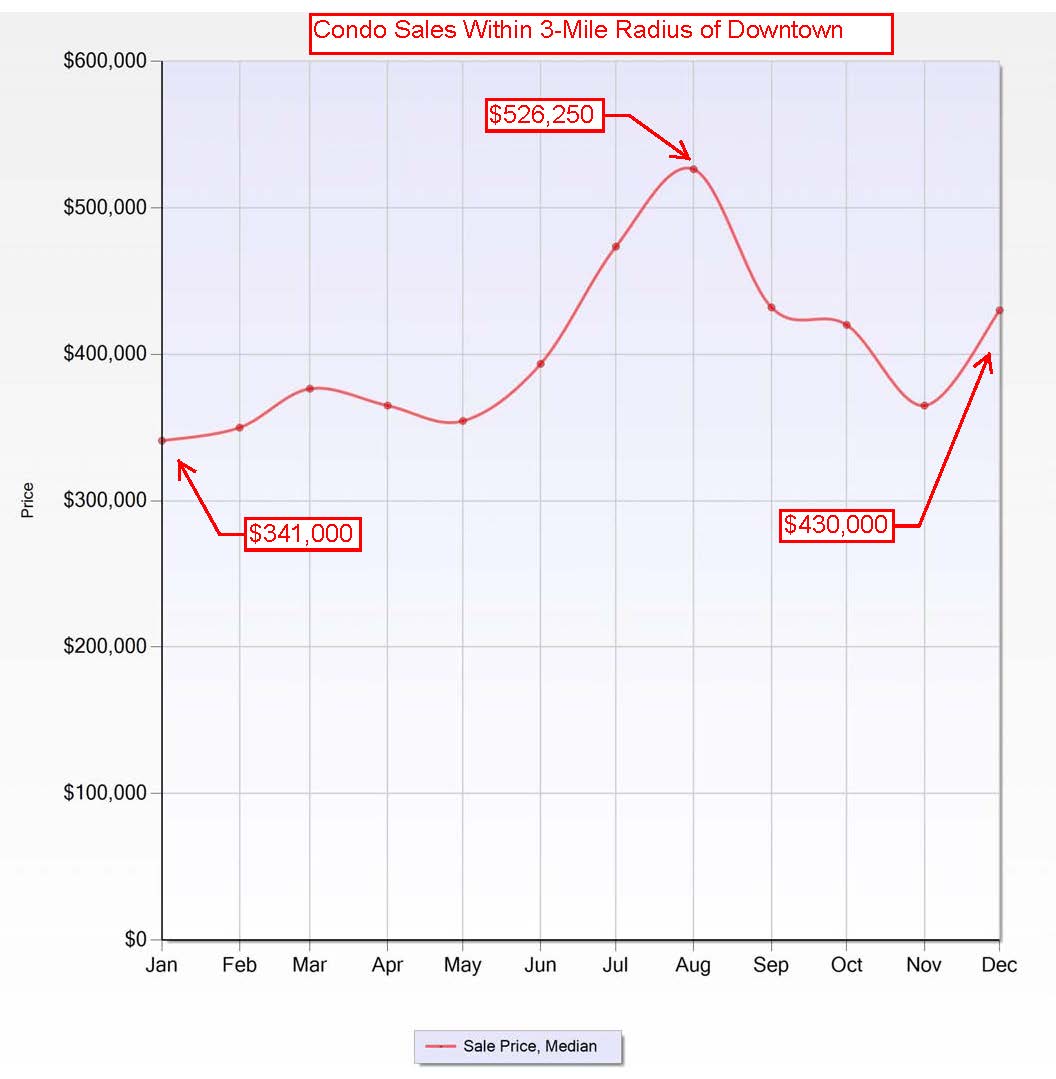 Take a moment to note the growth in the median price since January of last year. This graph is showing a 26% growth in the median price over the past twelve months (from $341,000 to $430,000). Whoa. The market hit a peak in August at $526,250. I wonder why prices fell off so sharply?
So what does the median-priced condo look like? Rather than showing you a closed sale, I thought you'd like to see what an active median-priced listing looks like within a 3-mile radius of downtown. Since I was not able to find any active listings at exactly $430,000 I searched the range from $420,000 to $440,000.
I found four active listings in this price range. Two are on Capitol Hill and two are in Belltown. Two are over 720 square feet and two are over 1,000 square feet in size. All are one-bedroom/one-bath. Three have been on the market at least 70 days and one is brand new on the market.
So now if anyone ever asks you what the median-priced condo looks like,… you'll know. If you'd like to take a tour of these four properties, send me an email. If you want to look at the listing photos there is a link below.
Happy hunting,
Lauren Gibson
Seattle Condo Specialist
Related Links